The Instant Edge
With the help of Inguro, The Instant Edge team and Jonathan, in particular, have been able to focus on high-quality leads and shorten the overall time being spent on responding to messages down to 50%.
+30%
Annual revenue increase in 2021
The Instant Edge
Jonathan Clark owns a Glasgow-based small business marketing consultancy for lead generation and small business marketing. They help Coaches, Consultants & Speakers build, engage, grow, and monetize an audience by helping them get found, seen, heard, viewed, listened to, watched, and read on any device, anywhere, anytime on-demand. LinkedIn plays for Jonathan a crucial role as a self-presentation and network-building platform.
Headquarters
Glasgow, United Kingdom
Industry
Digital marketing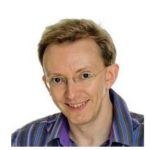 Jonathan Clark
The Instant Edge, Managing Director
Inguro helps me save 30 minutes every day and focus on prospects that are likely to close. With Inguro, I expect to double my sales revenue and add another £50k - £100k this year
Interview
Please tell us about yourself
I am Jonathan Clark, the director of The Instant Edge Limited, a marketing consultancy based in Scotland. We manage LinkedIn profiles and activity for a lot of our clients as well as for ourselves.
What were your challenges before Inguro?
LinkedIn native messenger is designed in a complicated, time-consuming, and not too user-friendly manner, so we had to click and scroll a lot to find the last message from an individual contact, not being able to use any filters. We also could not arrange the messages into certain pipelines to give us a clear stage overview of specific conversations.
What exactly do you like about solution design of Inguro?
Inguro makes it way easier to organize all messages into labeled boxes that can be easily filtered and sorted, Now I can more easily identify the top 20% of clients, who are likely to bring in 80% of revenue (through selling more of my top-level packages.)
What are the measurable benefits for you from using Inguro?
Normally I would spend 1 hour per day on LinkedIn. Using Inguro I spend just 30 minutes for the same action. If I continue using Inguro for the next 1 year, I expect to add 30% to revenue for the year.
Apply now to join our Private Beta !
Join hundreds of other Growth Hackers, Lead Generators & Recruiters today!