Salesprocess.io
Being a SaaS and service business, Salesprocess.io is one of those profiting most on leveraging online networking and relationship-building possibilities. That is why Alex's primary source of new prospects and potential clients comes from the international LinkedIn community. Inguro helped him to gain control over his LinkedIn inbox and get a clear image of all ongoing conversations in terms of importance and sales stage.
300%
Better inbox control
Salesprocess.io
Salesprocess.io has built its consultancy business on helping clients to start and grow a multi-million-dollar SaaS or service business from scratch, get it profitable, and add a few million to the business net worth in 12 months or less.  They help their clients creating a sales script that rings out all objections and gets them the TRUTH from their prospects by pushing for real revenue. This allows them to only build products with actual demand.
www.salesprocess.io
Headquarters
Toronto, Canada
Industry
Sales consultancy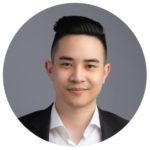 Alex Diep
Salesprocess.io, Senior growth advisor
The biggest value in using Inguro for me is having the ability to organize myself better and knowing exactly, where each conversation lies in terms of the sales process.
Apply now to join our Private Beta !
Join hundreds of other Growth Hackers, Lead Generators & Recruiters today!